Keycoders also provide a comprehensive van locksmith service. Whether a private van or commercial fleet our expert engineers can help!
Operating throughout the Northwest from Cheshire to Lancashire and beyond, we will come to your home, workplace or on road location.
Our commercial vehicle services include repair and replacement for most lock, key and electronic problems. We aim have you back on the road quickly. Furthermore you will find is more cost effective than a manufacturer or vehicle dealership.
We cover all major vans makes and models. So call Keycoders van service 24/7.  Let us take the stress away.
SPEAK TO A MEMBER OF THE TEAM
1st for Van Key and Lock Repair
SPEAK TO A MEMBER OF THE TEAM
All About Our Van Locksmith Services
Broken Keys & Van Key Replacement
It goes without saying that a broken van key can be extremely frustrating. Especially more so as it always seems to happen when you need to get inside your van the most. Or when you need to get somewhere such as a customer site quickly.
That's where we come in. Using specialist diagnostics equipment, we are able to produce replacement keys for most van makes and models. We can program replacement keys and reproduce central locking remote fobs wherever your vehicle is located.
Lost Van Keys & New Van Keys
Have you lost your only van key and need it replacing immediately? You wouldn't believe how common a problem it actually is! Resulting in the same pain as a broken key or locked van we will help by coming to you. Figures show that a whopping 26% of drivers lose their keys or have them stolen. Getting them replaced is important for peace of mind. It is also important should you sell your vehicle as it can decrease the sale value.
Here at Keycoders Van Locksmiths, we can supply you with a new van key, fob and transponder codes. We do so at a much lower cost than a new key frpm a dealership will cost you. Plus remember, you will also save spending money on garage recovery fees.
Are you in need of a spare van key? Maybe you have bought a second hand vehicle that only came with a single key. If you rely on that van for your business, we highly recommednd getting a spare key as soon as you can. Look at it as a good investment. It is not only about reducing the risks of future repairs, but it means you are more likely to able to keep using it to service your clients.  
Keycoders will travel to you and provide you with an additional key programmed to your van while you wait. Some older key types can be directly copied. More recent models will need programming directly to the van.
Sometimes you may not be aware of what the exact problem is. You locked your van fine the previous night. Don't forget to check of your key's battery is charged. Yet it's still not working. Keycoders will analyse the problem and resolve it.
By using our specialist software and knowledge, at Keycoders Auto Locksmiths, we are able to extract the code from the vehicle itself. If that isn't possible, we can still retrieve the code. We can then program some new keys for your van. We also offer a van key replacement and remote fob programming service.
It can happen at home, a customer site or even at a suppliers. Quite common with auto timed locking. Perhaps you are in a rush and clunk, too late it's done. Worrying about expensive tools or products in your van can also easily distract.
If the lock is in good working order, we can quickly unlock your van using specialised picks that don't damage the vehicle. We  can gain entry to any make and model of vehicle that has the keys locked inside withthe minumum of fuss and no need for towing.
Keycoders hold an extensive range of van and vehicle replacement key types. So not only can we come out, but we can bring the right key. It can save you days of waiting and adverse impact to your clients preserving your company reputation.
As well as a broken key, it may also have affected your van lock with part of it stuck inside. That in turn can prevent the new key turning and even damage the lock further. Locks may become defective for a number of reasosns including just wear and tear. Particularly where your vehicle is high in use such as parcel delivery. Keycoders have the specialist tools and skills to carry out repairs. 
Immobiliser faults are not typically covered by car insurance. If your car is under 3 years old it may be covered under the warranty.
Your best option is a highly skilled immobiliser repairer such as Keycoders. We fiix faulty immobilisers or related parts such as a  car key fobs.
Get a quote from us, we provide as far more cost effective service than dealerships.
Keycoders Quality Driven Approach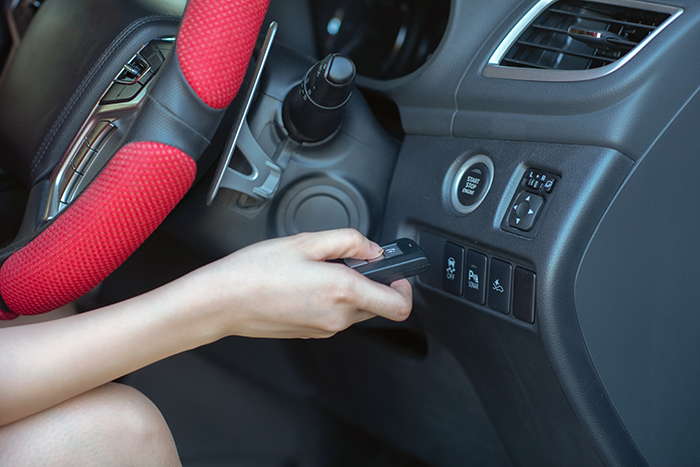 So, if you need a fast response, call Keycoders straight away. We pride ourselves on providing the premier vehicle locksmith service in the North West.  and are known for our proficient and economical services and much of our work comes from personal recommendation.  
With over 20 years of experience, Keycoders have the best skills and equipment to remedy any issue professionally and as quickly as possible. Remeber we are cheaper than a tow home! Our prices will beat the dealerships and manufacturers everytime.
Providing expertise, quallity and value for money to both the general public commerce and vehicle rental.Whatever the time, whatever the issue, whatever you drive and wherevery you are call Keycooders 24 hours  aday, 7 days a week. Wewill  take all the stress away.
SPEAK TO A MEMBER OF THE TEAM
24/7 Emergency Locksmiths
Keycoders also provide a number of other domestic, commercial and car services. You can see a full list through our home page.
Follow our latest news on the Keycoders Facebook Page.
We are available 24/7, so if you have been locked out of your house, car, or office, please feel free to give us a call.