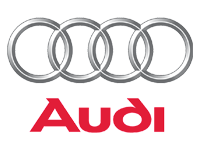 Professional Audi Car Key Programming and Locksmiths  to help with an Audi car issue or an Audi lock emergency. Particularly adept in dealing with the unexpected. Keycoders Auto Locksmiths can help you with any Audi key or Audi lock issue in a professional manner fast and efficiently. Keycoders also cover most common cvary and van types, including BMW, Range Rover and Jaguar.
Here at Keycoders Locksmiths, we are available 24/7 and have the skills to help you with lost, stolen or broken car keys and lock outs. With over 20 years experience with Audi vehicle entry and replacement lost car keys, we are one of the most experienced Audi locksmiths in the area.
We are fully mobile and therefore can come to you. 
We cover the whole North West; Liverpool, Manchester, Cheshire, St.Helens, Bolton, Leigh, Salford, Wigan and the surrounding areas. Our prices are one of the lowest in the North West and we offer an exceptional and prompt service straight away. We will get you going as quickly as possible and advise on any fiurther remedial action required.
If you have locked yourself out of your Audi and the lock is still in good working order, we can quickly unlock the vehicle. We use our specialised technology without any damage to your vehicle. There is never a good time for it to happen and more often it's when you need your vehicle most. We come to you taking away the sress and worry of getting you back on the road again.
Keycoders also provide equivalent services for Jaguar, Range Rover and other luxury makes. Ask us if you need help with a brand that we haven't covered.
If you managed to lose your only Audi key, we can come to you and supply you with a new one. We will charge you less than the main dealer and we also save you any recovery fees which would be needed to get your vehicle to the dealer's garage. 
It is a convenient way to remedy afrustrating situation. All withouit leaving your home. We provide the same service for other top marques including BMW Range Rover and Jaguar.
Do you need a spare Audi key? We cut and programme all keys at your car while you wait. Early models will require a direct copy whereas newer models will need some programming to be done.
The principle also applies to BMW, Range Rover Jaguar and other prestige models.
Do you need a replacement Audi key? We can produce replacement keys for most models using specialist diagnostics equipment to program the replacement keys and reproduce remote fobs for the central locking.
By using our specialist knowledge, equipment and software, we can extract the code from the vehicle. Keycoders can obtain the code from your Audi car directly and program a new set of keys to your car.

We offer mobile fob programming and car key replacement services to both the general public, car dealers , vehicle rental companies, commercial fleets and local authorities. Give us a call or leave a message to find out mnore about our polanned and reactive keys, locks and diagnostic services.
Keycoder provide car key services for as range of brands including but not limited to Audi, BMW, Range Rover and Jaguar.
24/7 Emergency Locksmiths
We are available 24/7. So if you have been locked out of your house, car, or office, please feel free to give us a call.
Keycoders also so specialise in any security issues following break ins or attemoted break ins.