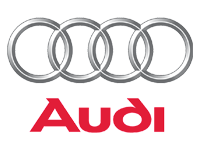 Needing a professional Audi Locksmith to help with an Audi car issue or an Audi lock emergency is often unexpected. Keycoders Auto Locksmiths can help you with any Audi key or Audi lock issue in a professional manner fast and efficiently.
Here at Keycoders Locksmiths, we are available 24/7 and have the skills to help you with lost, stolen or broken car keys and lock outs. With over 20 years experience with Audi vehicle entry and replacement lost car keys, we are one of the most experienced Audi locksmiths in the area.
We are fully mobile and therefore can come to you. We cover St.Helens, Bolton, Leigh, Salford, Wigan and the surrounding areas. Our prices are one of the lowest in the North West and offer an exceptional and immediate service straight away.
If you have locked yourself out of your Audi and the lock is still in good working order, we can quickly unlock the vehicle using our specialised technology without any damage to your vehicle.
If you managed to lose your only Audi key, we can come to you and supply you with a new one. We will charge you less than the main dealer and we also save you any recovery fees which would be needed to get your vehicle to the dealer's garage.
Do you need a spare Audi key? We cut and programme all keys at your car while you wait. Early models will require a direct copy whereas newer models will need some programming to be done.
Do you need a replacement Audi key? We can produce replacement keys for most models using specialist diagnostics equipment to program the replacement keys and reproduce remote fobs for the central locking.
By using our specialist knowledge, equipment and software, we can extract the code from the vehicle, or we can obtain the code from your Audi car and program a new set of keys to your car.
We offer remote fob programming and car key replacement services to bother the general public and to the motor trade.
24/7 Emergency Locksmiths
We are available 24/7, so if you have been locked out of your house, car, or office, please feel free to give us a call.